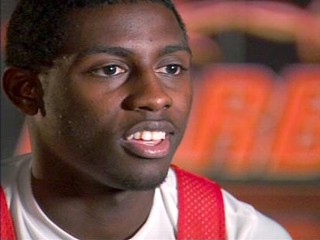 ABC news highlighted their person of the week today and what a great story. Two rival teams met to battle each other. The Milwaukee Madison Knights were set to play DeKalb Barbs from Illinois. However, there was an empty name on the roster for the Madison Knights because their 18-year-old co-captain, Johntell Franklin's mother had passed away the night before from a battle with cancer.
The game that evening was in progress when Johntell walked onto the court, silencing the crowd. His coach decided to put him in and suffer the technical foul because he wasn't on the active roster. 
After being assessed the foul, the Barbs' coach chooses his free-throw shooter, Darius McNeil. Darius' coach, David Rohlman, pulls him aside, and said "Now, you understand that we are going to purposefully miss these free throws." McNeil nodded showing his understanding.
After missing the free throws the Knights crowd stood to their feet applauding the sportsmanship of the Dekalb Barbs.
ESPN will be highlighting this story on Sunday, Feb 22. during Sportscenter.